Founded during the Covid-19 pandemic to inspire healthier lifestyle choices, Hong Kong's Fitness and Wellness Expo (FWE) is returning for a third edition, spanning four halls at Chek Lap Kok's AsiaWorld-Expo from November 25 to 26.
After a vibrant event in May, months after pandemic restrictions were lifted, organisers planned this second FWE for 2023, with a bigger space and newly devised activities for participants of all age groups and interests.
Event co-founder Charlz Ng
says his team received overwhelming support for the second version, but in future, he expects it will be held only once a year.
A top draw for the coming event is
Hyrox
, a fitness race introduced in Germany in 2017 and now held in 17 countries. The competition sees participants run eight 1km dashes, each to a different functional fitness workout station to complete a challenge. Participants can race as individuals, in teams of two, or in relay, to see how they fare in the global ranking system.
There is no time restriction and no qualifications to participate – although there is a minimum age limit of 16 years. More than 90 per cent of those who start finish the race.
More than 30 Hong Kong gyms now support Hyrox, including House of Fitness, Strength Culture, Pinnacle Performance, CrossFit Cavaliers, Underdog and Core Fitness.
The race debuted in Singapore and Australia this year, and there are plans to bring it to South Korea, Taiwan and Thailand.
Hyrox may be the key event, but the expo offers much more, from meditative to action-packed activities.
"The purpose of FWE is to inspire others to be active," Ng says. "We want to make exercising fun."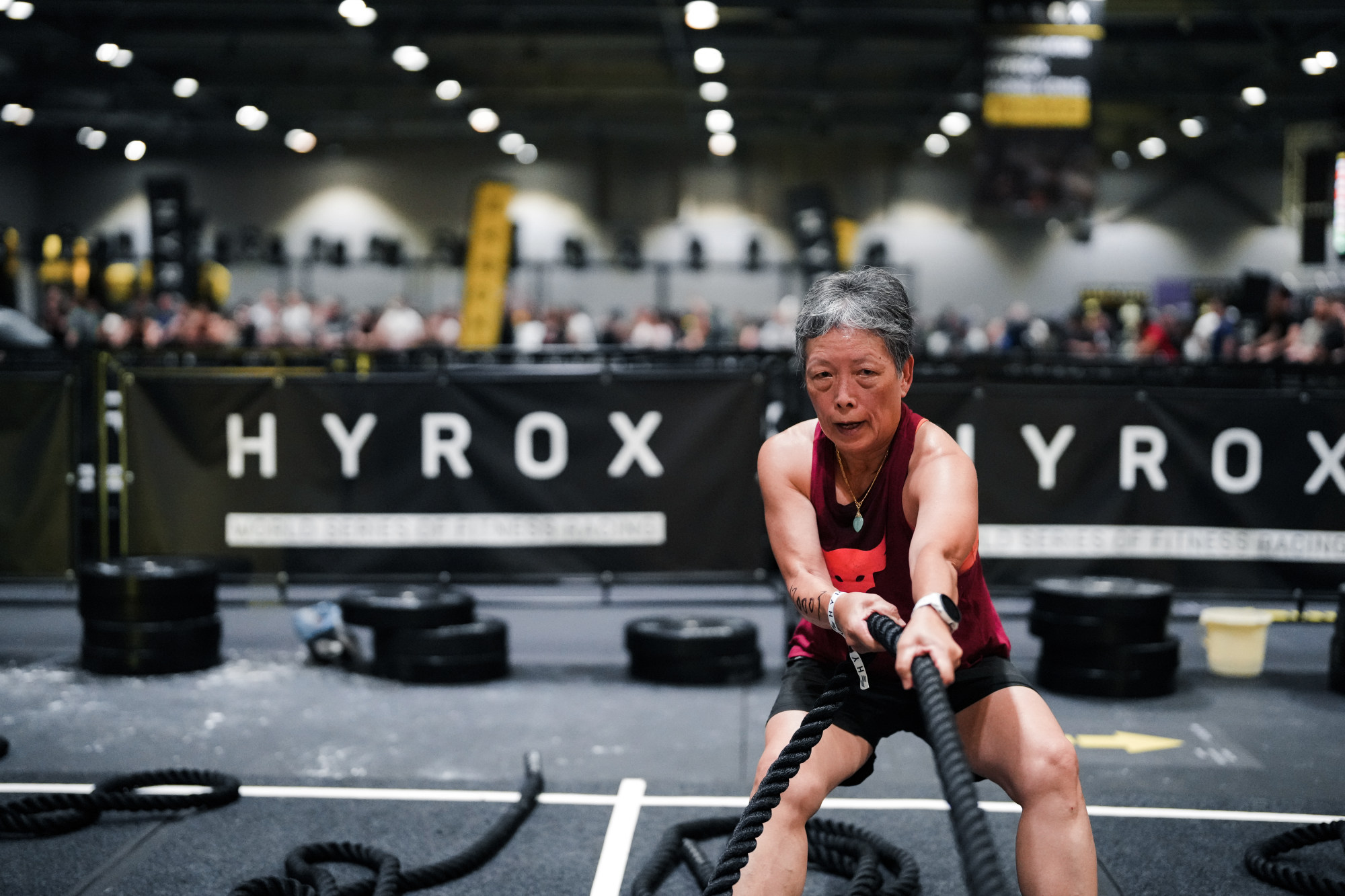 To that end, the May version introduced spinning and dance as new features. This one goes even further, with the addition of a ninja obstacle challenge, a deadlift challenge and a talk stage.
Inspired by the sporting reality game show series Sasuke from Japan, which has been running since 1997, and American Ninja Warrior from the US (since 2009), the ninja obstacle challenge will feature cargo nets, monkey bars, wooden rollers and more, testing players' mobility, flexibility, functional strength, balance and agility.
A smaller ninja obstacle challenge is available for young athletes.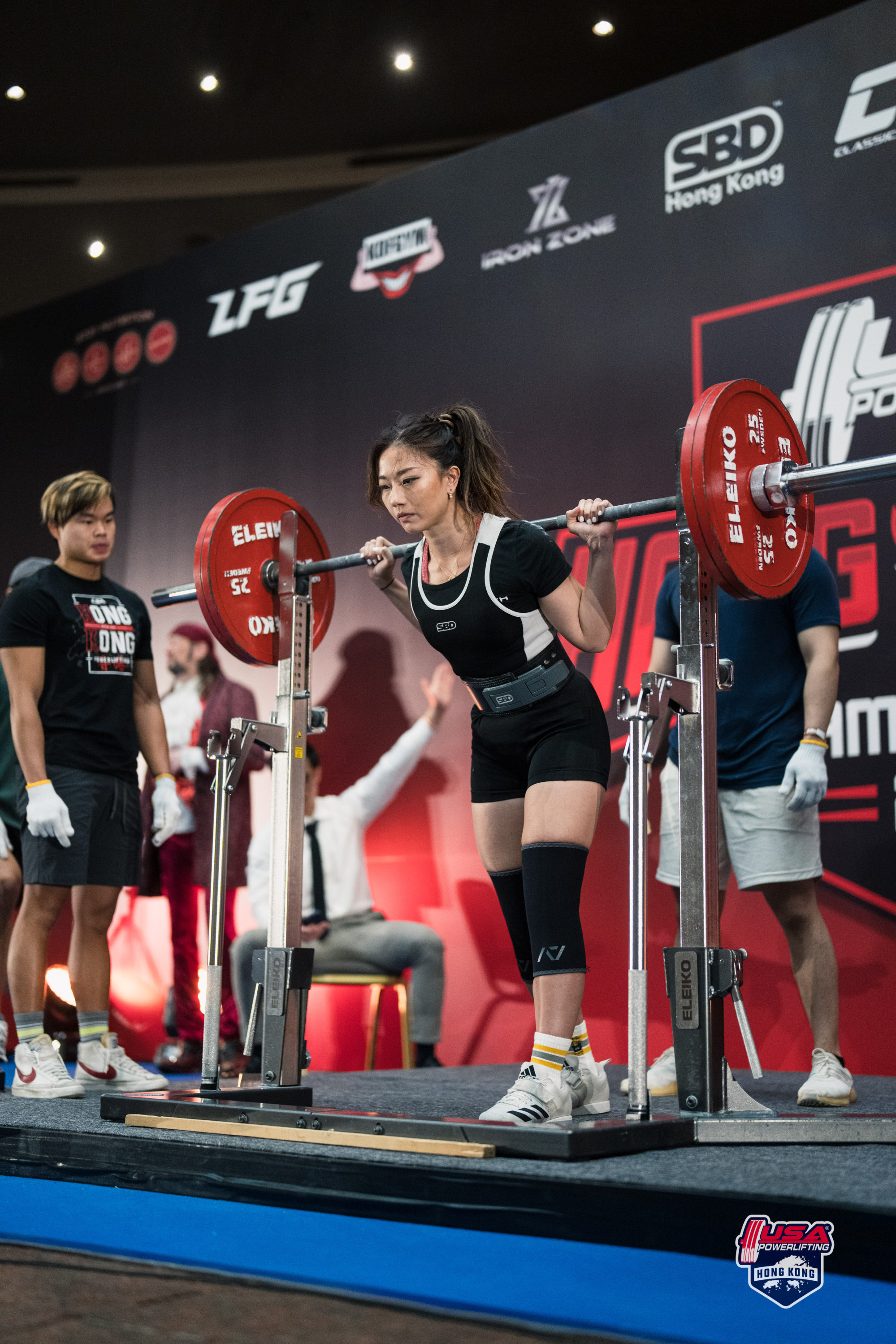 "I've always hesitated to try ninja obstacle courses because I'm not good at them," Ng says, "but now that it is going to be in the FWE, I can finally give it a go and take myself out of my comfort zone."
The deadlift challenge makes available powerlifting equipment such as competition racks, barbells, calibrated weights and deadlift platforms, to help participants find out how strong they really are. Certified strength coaches will assist and offer guidance to ensure safety.
Industry experts will take to the stage to share insights on health and wellness topics, from hacking hormones for weight loss to how to live pain-free.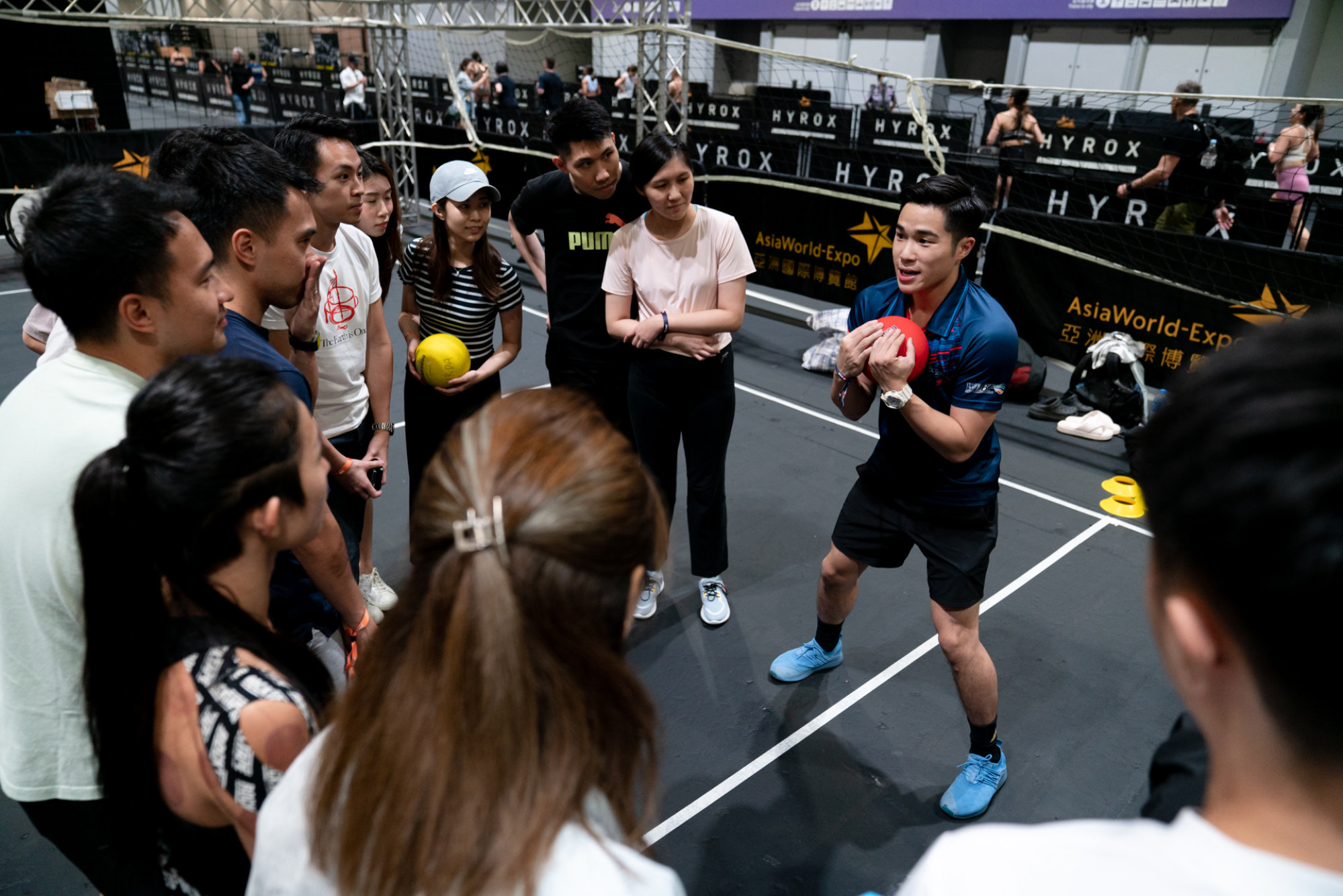 "People often have questions about fitness, especially [when they're] not getting the results physically and mentally," Ng says.
"Since we've gathered so many health and wellness experts at FWE, this would be the perfect platform for them to share their expertise."
Instructors from around the world will put participants through their paces. A special collaboration between two Nike master trainers, J-Lin from Taiwan and
Utah Lee from Hong Kong
, will lead an exhilarating high-impact dance workout with a combined energy that is, in Ng's words, "going to blow the roof off".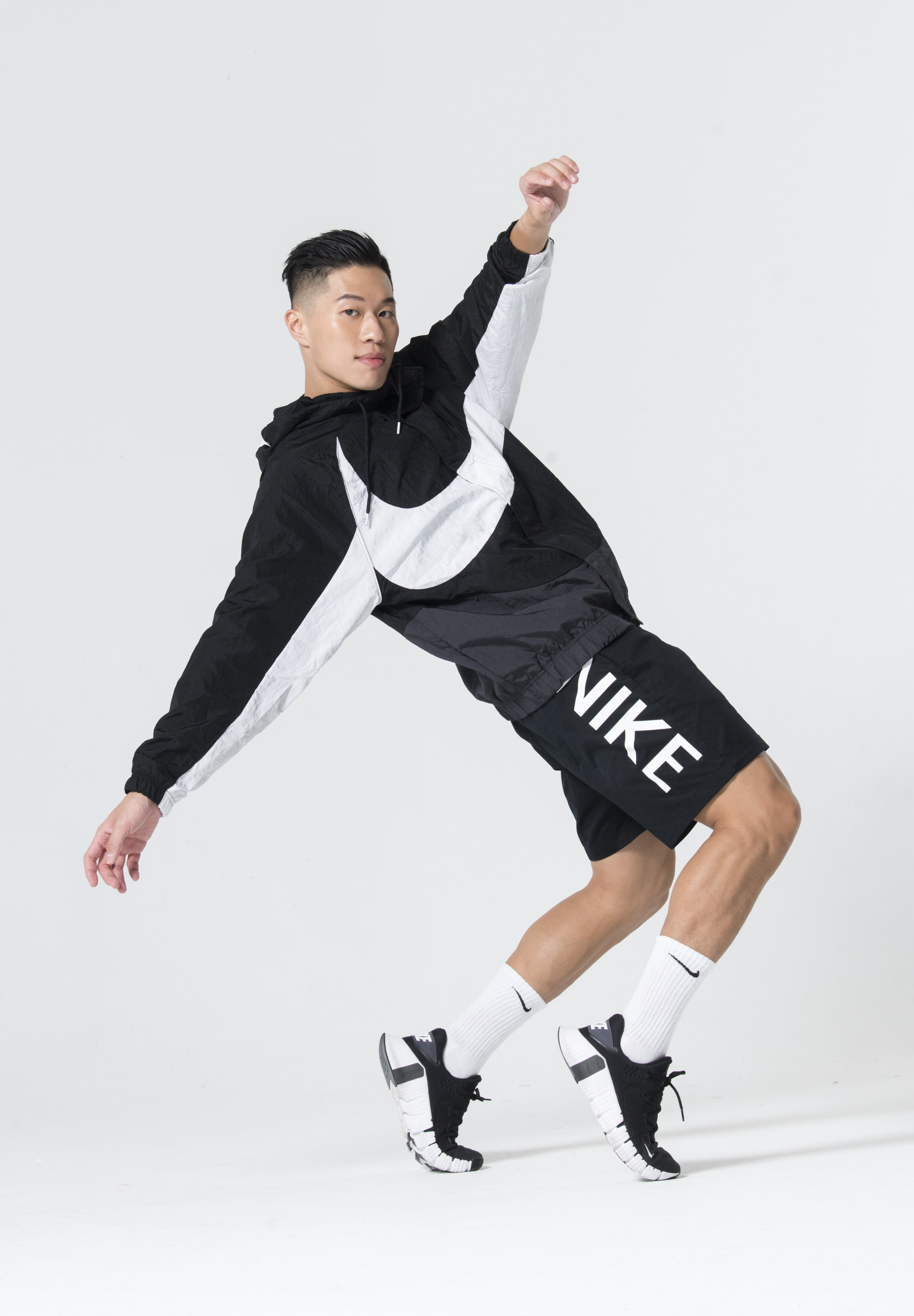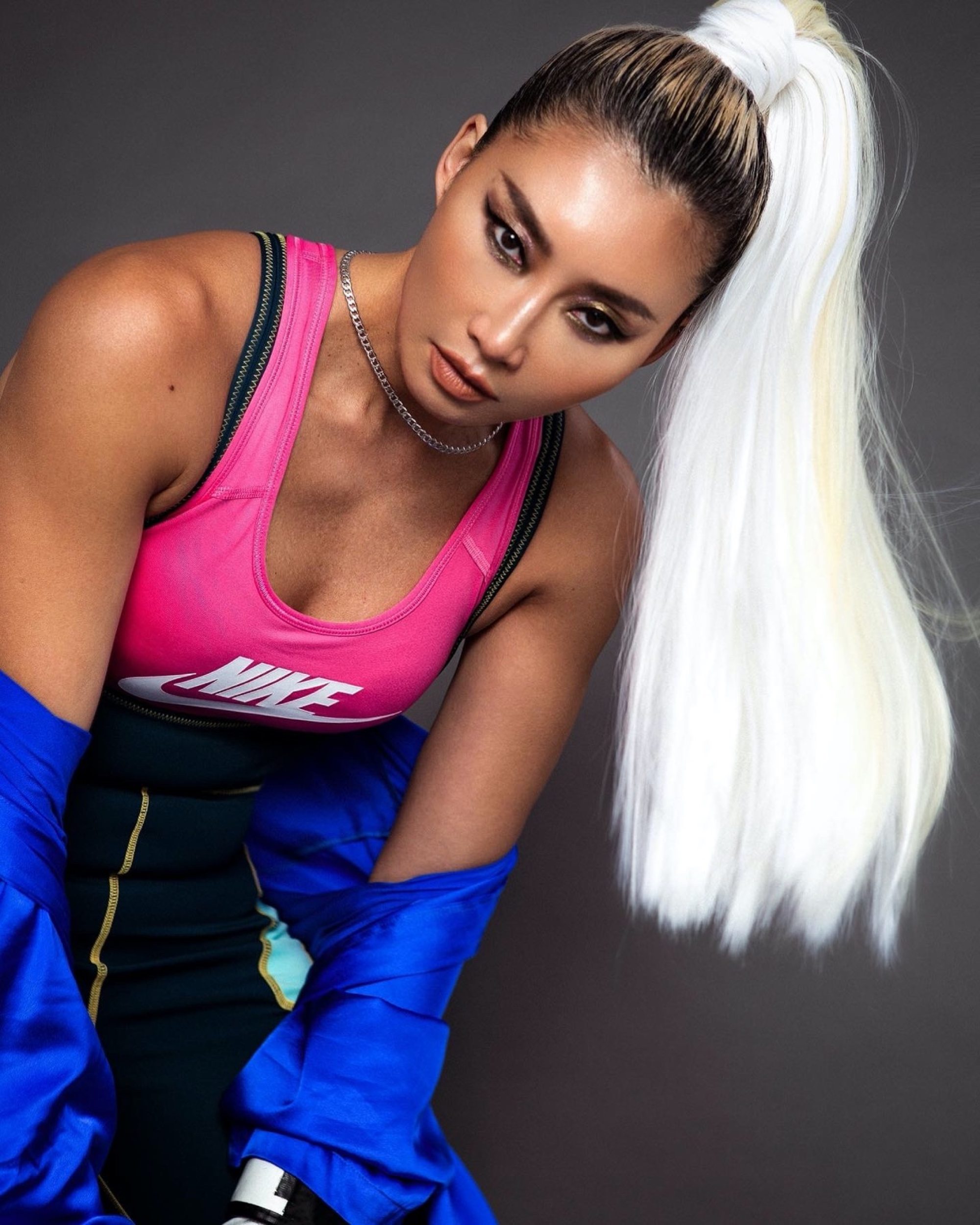 In the yoga spotlight, the expo will feature Samrat Dasgupta, a yoga instructor who has been practising since age seven; Dustin Brown, an Australia-based yogi; and Lisa Mak, a Hong Kong yoga instructor who was one of Ng's own teachers.
Action-packed activities include fast-paced games of
dodgeball
with six balls on the court, a virtual reality golf zone with an indoor golf simulator, and a spinning zone with special lighting effects led by Hong Kong's Renation fitness centre.
Visitors can relax and re-energise with healthy food and beverage choices in the "chill zone", with offerings from more than 100 health and wellness brands and local coffee houses, such as
Eatology
,
Treehouse
, Bedu,
Clean Coffee
, Cafe Revol and Until Coffee.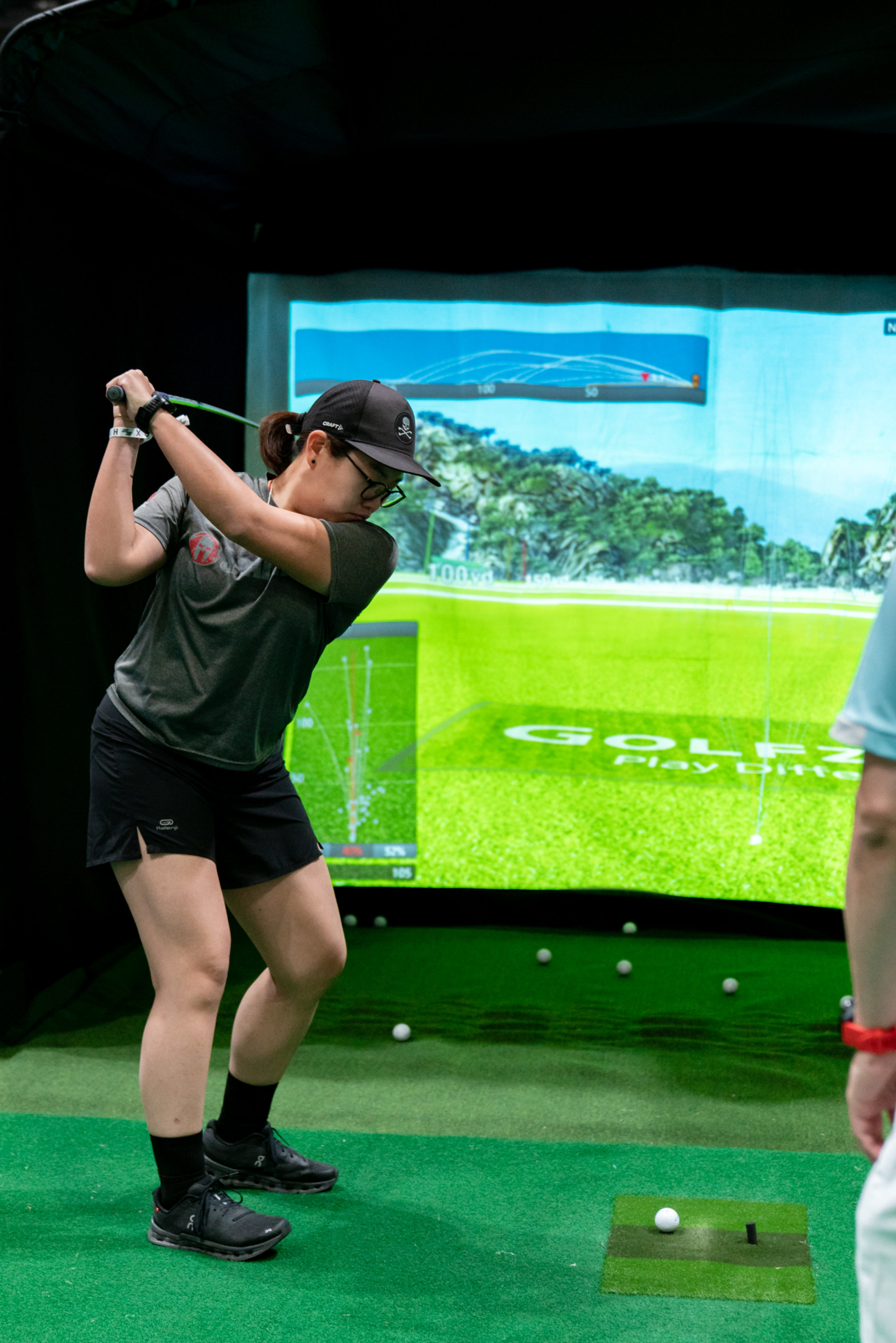 "We want to build a community for fitness enthusiasts through the activities [and] provide a unique platform for everyone to experience and learn about wellness," Ng says.
Fitness and Wellness Expo (FWE), AsiaWorld-Expo, 1 Airport Expo Boulevard, Chek Lap Kok, November 25 and 26, 9am to 7pm.
Tickets are HK$50 online or HK$60 on-site. Individual classes are HK$80 per session, while single-day unlimited class passes start at HK$150 for early bird and HK$200 for regular.