YAKOBCHUK VIACHESLAV // Shutterstock
How flexible work is changing holiday travel trends
A person on a couch drinking coffee in an airport lounge or coworking space.
Holiday travel has traditionally fallen on a certain set of days. The days immediately before and after major holidays are famously some of the most crowded in airports, as people turn on vacation and out-of-office notices and head home for the holidays.
But the new remote and hybrid work scenarios many workers find themselves in after the onset of the COVID-19 pandemic have led to a shift in how people travel for the holidays. With many professionals now able to work from anywhere, few need to take time off simply because they won't be in the same geographic area as their offices.
This newfound flexibility has affected everything from the length of average holiday trips to the days travelers head to the airport. And many travel experts and industry leaders expect these shifts to continue as the new normal. TravelPerk compiled a list of five ways flexible work has impacted holiday travel trends from sources including Deloitte, the Washington Post, and the New York Times. Read on for a look at how flexible work is changing the face of holiday travel.
---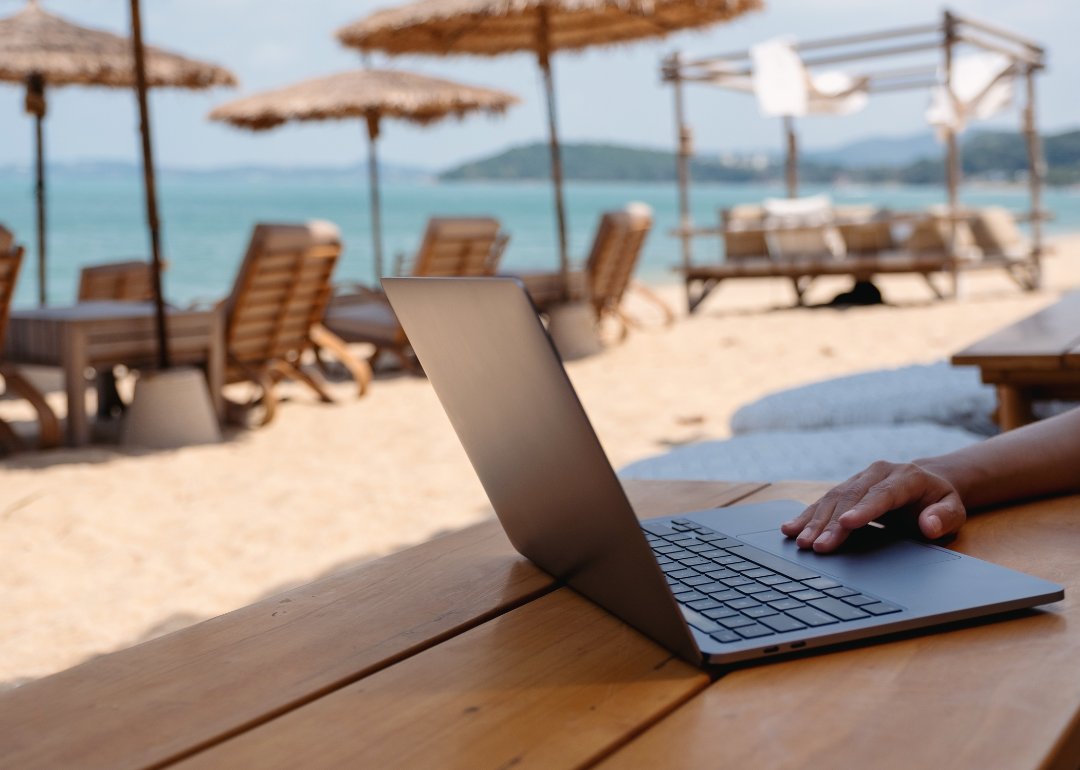 Farknot Architect // Shutterstock
A rise in 'workcations'
A person doing work on a laptop while at the beach.
Flexible work is contributing to many Americans taking longer holiday trips. Workers can take more extended holiday trips, as they can work from other destinations instead of taking allotted vacation days. A Deloitte survey found that travelers add an average of six days to their travels due to remote work flexibility. This ties into a larger trend of travelers mixing work and leisure on longer trips due to the ability to work remotely—what some travel experts call "workcations" or "bleisure" trips. About 1 in 4 travelers reported their intent to work while on their longest trip of the holiday season.
---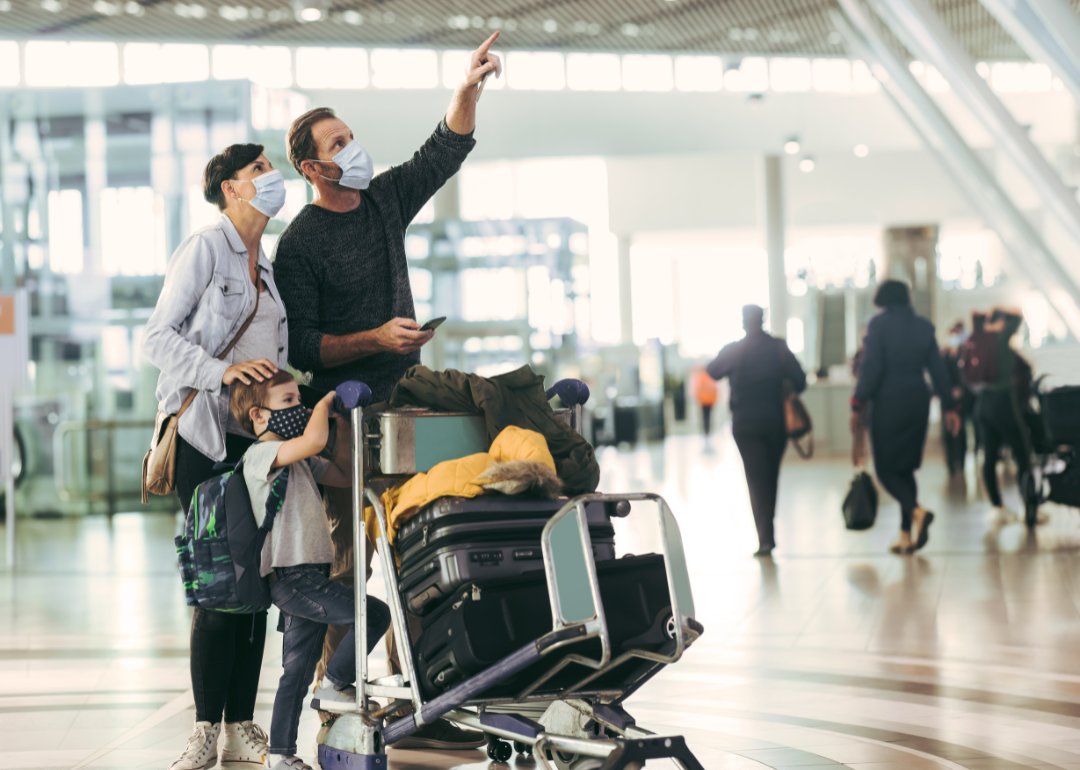 Jacob Lund // Shutterstock
Longer holiday trips
A family with a luggage trolley looking at the arrival/departure board in an airport.
On the whole, remote work means travelers are taking longer trips. Remote workers simply tack on days to their leisure trips, particularly for the holidays, during which they will work during the day but relax with friends and family on weekends or evenings. This pattern is evident in recent travel data.
The most popular date to travel for Thanksgiving in 2022 was the Friday before Thanksgiving (Nov. 18) rather than the Wednesday the day before (Nov. 23), according to the travel search engine Skyscanner. There has been an average 26% increase in the length of travel, according to Skyscanner, and many workers are reporting increased satisfaction and relaxation due to their ability to spend more time on vacation.
---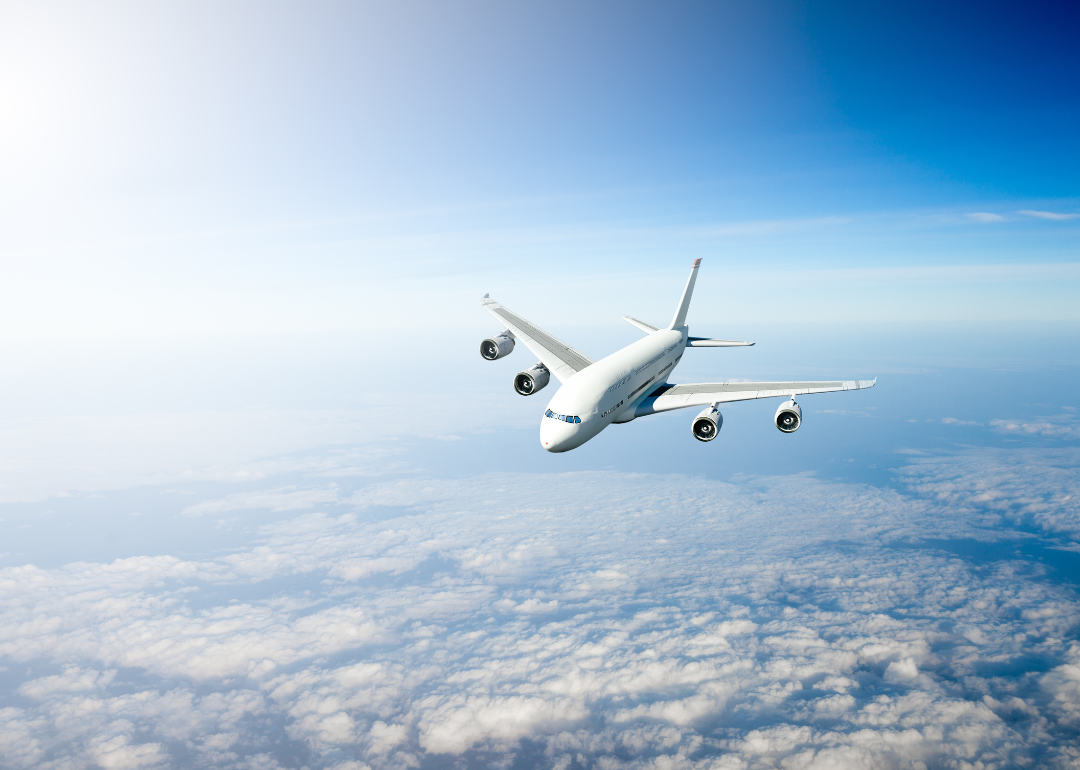 Canva
Increased demand for midday flights
A plane flying at midday.
Flexible work has also changed the times of day when people travel. When work was primarily conducted in an office, workers needed to schedule their flights for later at night to get in a full day in the office before traveling. According to the New York Times, however, American Airlines has found that more travelers are booking flights in the middle of the day. Whereas travelers were once most interested in flights leaving before 8 a.m. or 4 p.m., interest is shifting to midday flights, as they can now work remotely from laptops, even in the air.
---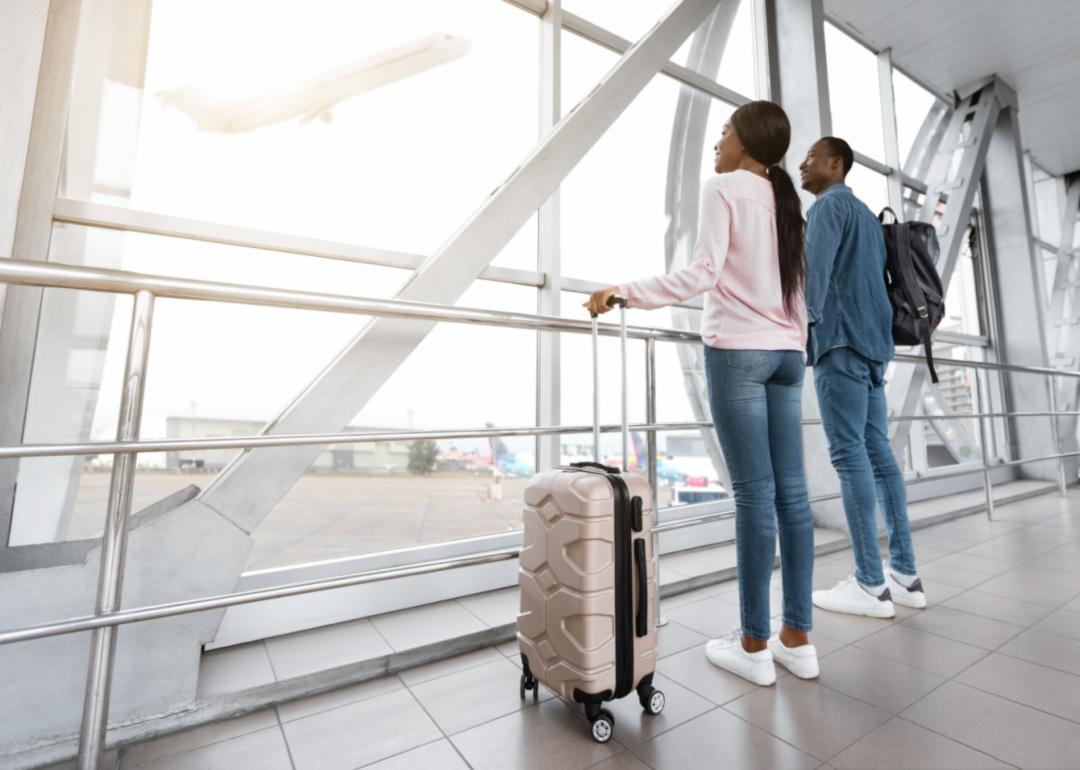 Prostock-studio // Shutterstock
A change in peak travel days
Millennial couple standing together near window In airport, looking at flying plane.
In the past, airlines traditionally reported passengers booking travel more frequently on certain days of the week than others. This is particularly true around holidays. But flexible work has changed that, as travelers now have the flexibility to begin trips sooner and end trips later. Travelers have discovered several benefits from more flexible travel dates. Among these are the option to secure better-priced airfare and the flexibility to travel on days of the week that are traditionally less crowded, making for a less stressful travel experience.
---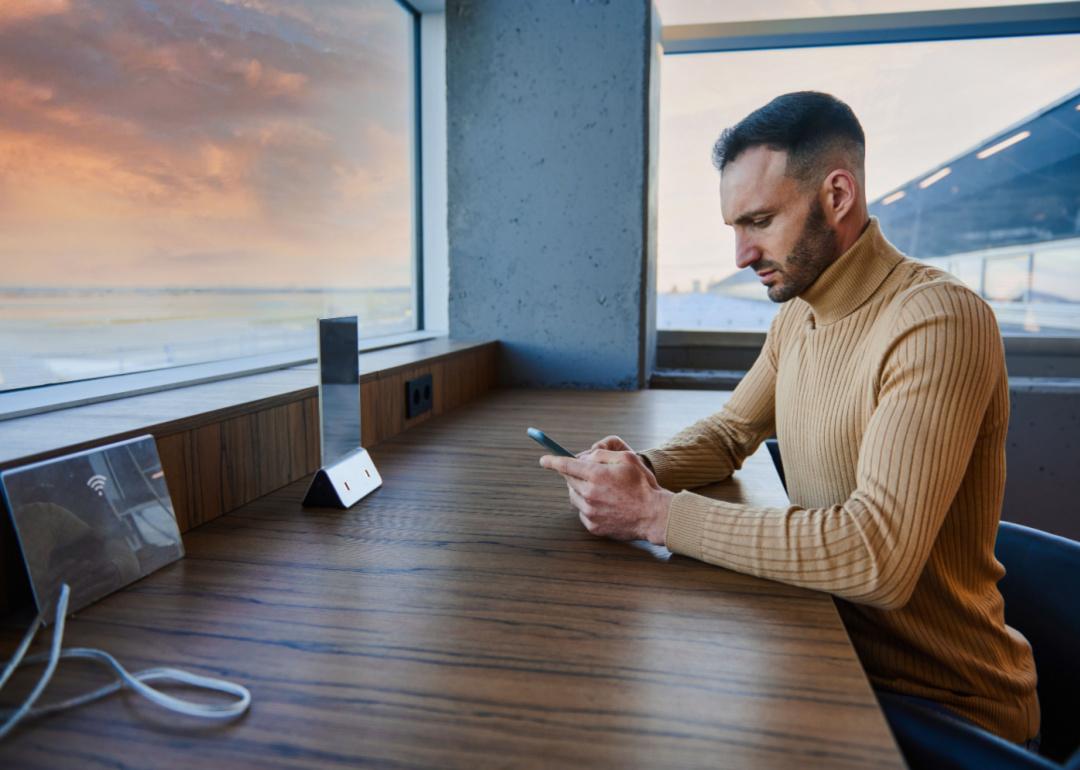 Taras Grebinets // Shutterstock
Growth of airport coworking spaces
A person on multitasks on their phone and laptop in an airport coworking space.
As people travel more on workdays, the need for more places to work at the airport has become evident. As such, a new amenity is coming to some airports: coworking spots. One major player in the airport coworking space is the company IWG, which has almost 50 workspaces in airports worldwide. Some spots, such as the coworking spot in Amsterdam's airport, even have meeting rooms. The company has said it plans to add over 1,000 locations in 2023.
This story originally appeared on TravelPerk and was produced and
distributed in partnership with Stacker Studio.
---