Last year, a weekend before Halloween, a fire erupted in the dish room at P-Beau's in Denham Springs. 
A little more than a year later, the restaurant is back and open for business with a grand reopening this Tuesday. 
"Restaurant openings are challenging, but this has been equally challenging, even though it's an existing concept going into an existing building," said chef and restaurateur Peter Sclafani. "It was really difficult, but we're so glad we can see the light at the end of the tunnel." 
P-Beau's is part of Making Raving Fans Hospitality Group from partners Sclafani and Kiva Guidroz and includes SoLou and Portobello's Grill. 
Before the fire, Sclafani said the team just completed a remodel of the interior of the restaurant. They were open six weeks before the smoke damage from the fire forced them to renovate again. 
The space now features a mural wall, a television area above the bar, patio and more. Customers will notice changes to the menu as well, though Sclafani said it's 85% the same.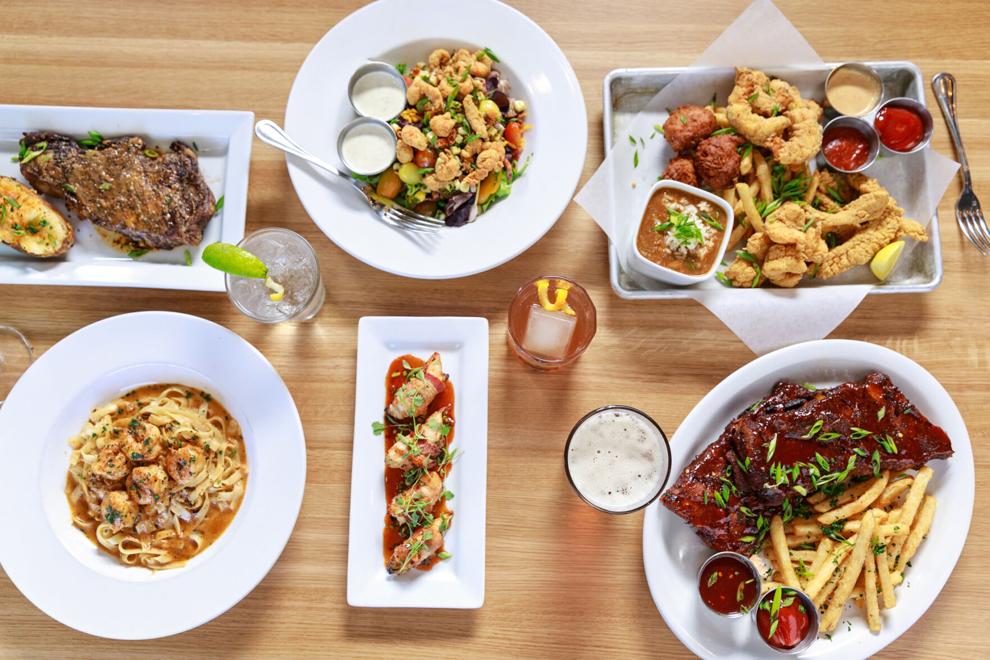 There are new pasta dishes like crawfish Maria, Creole carbonara and BBQ shrimp, which they featured at the recent St. Francisville Food and Wine Festival this month. 
"It took a really long time to get back," he said, "but we're finally there, and the team is so excited."
P-Beau's is located at 121 Bass Pro Blvd., Denham Springs.