Editor's Note 7:30am EST: We're monitoring the shopping trends of our readers leading up to Black Friday and sharing all the best-selling products with you. Bookmark this page for live updates today, November 21.
Black Friday is nearly here, and with it, a slew of glorious holiday discounts ready to be shopped at your favorite retailers. Here at Reviewed, we test products and cover deals year-round, so we know what's trending online with shoppers.
This year, we've noticed some pretty interesting trends in what readers are engaging with on Reviewed; some new, while others are holdovers from years past. From the way shoppers are spending their money on gifts to the hottest products they're buying, here are some of the most notable trends we're seeing on our own site for Black Friday and Cyber Monday 2023, and we expect them to continue through the holiday shopping season.
Here's the deal: Subscribe to our Perks and Rec newsletter for daily savings on all the things you want and need.
Consumers aren't spending less on gifts
Inflation continues to be on the minds of many consumers this holiday season, leading many to believe that because of it, shoppers are spending less on gifts and more on essentials. Reviewed Executive Editor of Commerce, Tercius Bufete, thinks otherwise. "Gifts are essential during the end of the year. What we have seen is that consumers are buying fewer, but higher quality items. Shoppers are getting smart about how they spend."
Most popular gifts for the 2023 holiday season
Solo Stove Bonfire 2.0
Gift this Reviewed-approved fire pit for 25% off today.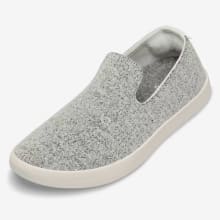 Allbirds Wool Loungers
Get these chic shoes for up to 39% off ahead of Black Friday.
From $64 at Allbirds (Save $31 to $41)
Meta Quest 2 VR Headset
Enter the world of virtual reality for more than $50 off.
You don't have to wait until Black Friday to score deals
Once upon a time, shoppers would have to wait for Thanksgiving to come to an official close for Black Friday to begin and to start holiday shopping in earnest. No doubt in part to reduce strain on shipping during the holidays, this is no longer the case as retailers are starting their Black Friday sales earlier and earlier each year.
Reviewed Managing Editor of Commerce, Kasey Caminiti, spoke of the trend of earlier deals. "Based on previous years, we expected big retailers like Amazon and Walmart to start their Black Friday 2023 deals early. One of the bigger surprises this year was the range of other retailers who launched their Black Friday sales as early as late October." Some of the brands with early, all-month deals include Solo Stove, Coach, Hexclad, and Allbirds.
Cookware is a big seller this year 
One thing we've noticed is that cookware seems to be a hot seller this year. KitchenAid's stand mixer is one of the most-searched gifts this year according to Google's Holiday 100. It's a kitchen mainstay due to its versatility by way of its many attachments. Popular, high-quality cookware brands that have deals going on right now include Made In, HexClad, Caraway, All-Clad, and Our Place.
Apple products dominate tech 
Tech continues to be a popular gift category and Apple remains dominant in this field. This is not a new trend, but one that we've seen for many years now because of the quality and status of Apple products. MacBooks continue to be a top-selling laptop, while iPads remain the best tablets you can buy. AirPods Pro have been a front-runner for several years now in terms of top-selling Black Friday products. This is no surprise as they are the best earbuds for iPhone users and provide next-gen noise cancellation. And lastly, we'd be remiss to not mention Apple's popular device-tracking AirTags, which came in first place for the most popular products our readers bought this year.
Honorable mention goes to Samsung, which comes in as a close second when it comes to popular tech products. Whether it's Samsung's QN90C TV or the latest smartphone, Samsung provides an undeniably great experience for tech users.
Amazon products are soaring in popularity 
Amazon's various devices continue to rise in popularity and are sure to make for great surprises under the tree this year. Plus, they're already deeply discounted for the shopping event. One of the best Amazon products to buy is the Amazon Kindle, as it continues to be the best e-reader bar none. Other popular Amazon products that we're seeing shoppers buy a lot of include smart plugs, the Echo Dot, and the Echo Show.
Other top products that are trending this year
Based on our research, a few other products that stand out lately because of their popularity among our shoppers include Meta Quest, air purifiers, Kasa smart light bulbs, and other smart home products. Looks like the smart home trend isn't going away any time soon.